How to Create Your First Basic Skincare Routine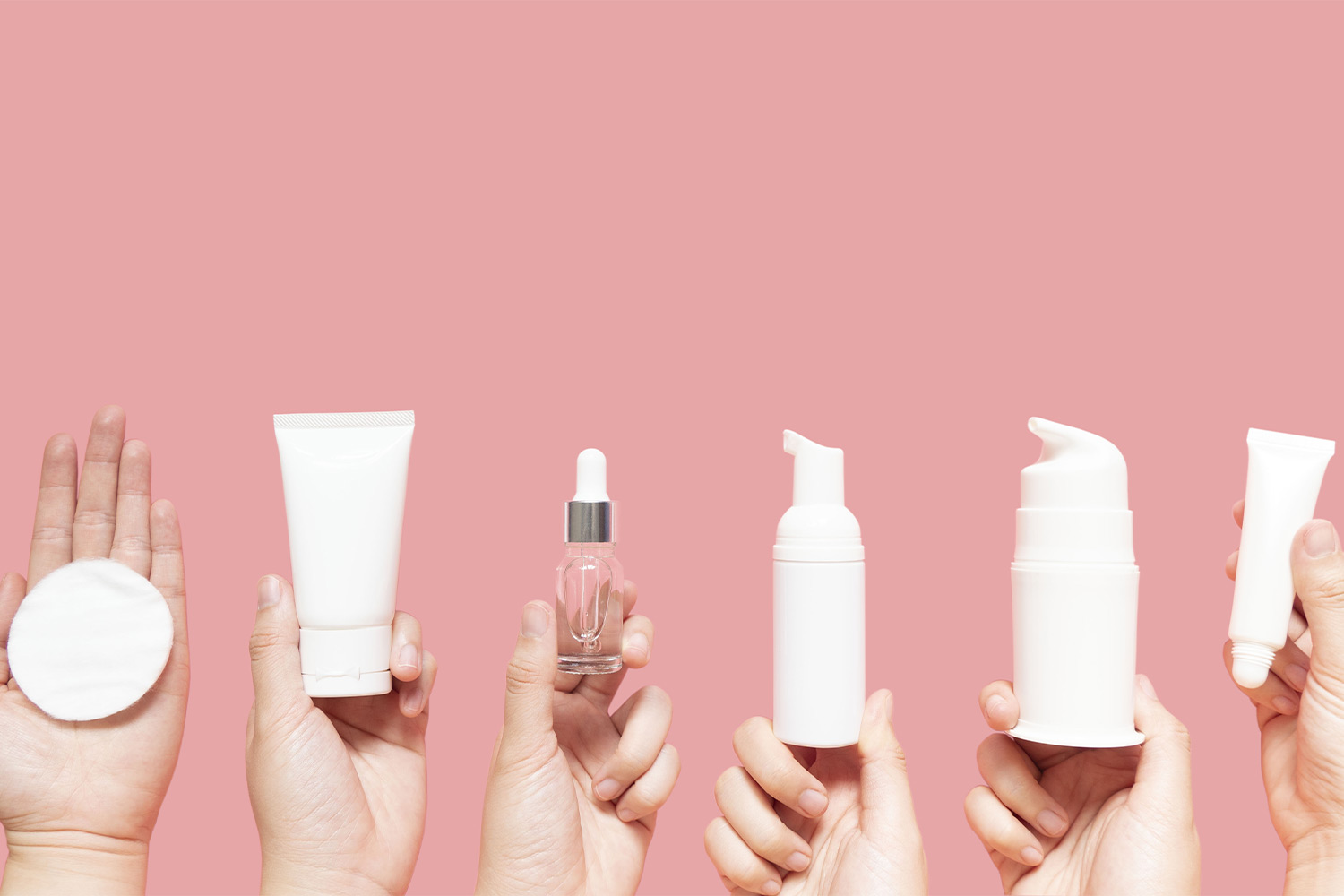 No matter your age, it is never too late to start taking care of your skin. Unfortunately, with so many different skincare products out there, creating a plan can become overwhelming quickly. 
Paring it back to barebones and focusing on the essentials can help you either build your first basic skincare routine or start yours entirely over. 
To help you know the crucial elements of a good, basic skin-care routine and what you should look for in those products, the functional beauty experts at Miami MD created a primer. 
In this article, we'll walk you through each vital component, how they can impact your skin, and the optimal order to use them.
What Should a Basic Skincare Routine Include?
The science behind skin care is constantly changing. The more we learn about how the skin works and what ingredients are the most beneficial, the more our skin-care products evolve and grow. However, even with all of the knowledge and research, the components that make up a good, basic skincare routine remain essentially the same. 
Specifically, three different products are entirely non-negotiable. These products each perform an essential job for the skin, keeping it healthy and looking its best. Here are what we believe are the three products your basic skincare routine must contain, and what to look for when you purchase them.
Facial Cleanser
The first skincare product that you need for a basic skincare routine is a facial cleanser. 
Throughout the time we are awake, elements from the world around us end up on our skin. Dirt, toxins, and other parts of our environment remain on the skin until we take steps to remove them. To get rid of all of that build-up, cleansing the skin is a must. It becomes even more essential if you wear makeup or if you have acne-prone skin. 
Not only does cleansing the skin get rid of anything that has built up on the skin, but it also helps prepare it for the rest of your skincare routine. A good cleanser gets rid of anything that impedes the product from getting to the pores, where it does most of its work. 
Understanding Your Skin Type
The first component of finding a supportive facial cleanser is an awareness of your skin type. While there is far more nuance to skin typing now, and most skincare experts agree that it can't all be boiled down to just five black and white types, it is essential to know your skin's natural tendencies. 
If you're not sure where you fall on the continuum, rinse your face off with water. Once it's dry, how does it feel? Is it tight and dry? Does it feel oily? Are there different areas of the face that experience both dryness and oiliness? Try to categorize your skin close to one of the general skin types — normal, dry, oily, combination, or sensitive. Your skin type will help guide you toward your most optimal facial cleanser.
Choosing The Right Cleanser
Next, look through the available styles of cleansers out there. Each of them has its own set of advantages and disadvantages. Cream cleansers work well for dry or sensitive skin while cleansing oil is a popular cleanser for people who deal with frequent breakouts. Other cleanser styles include clays, foams, gels, bars, and even micellar water. 
Moisturizer
The second non-negotiable product in a basic skincare routine is the right moisturizer. Our skin is constantly experiencing fluctuations in moisture. The primary way our skin protects itself, and balances out moisture loss, is through its skin barrier. 
The skin barrier, also known as the moisture barrier or stratum corneum, is the very top layer of the skin. When healthy and functioning optimally, it controls how much water is taken in and released, keeping the skin in balance and preventing overhydration or dehydration. 
Although the moisture barrier is incredibly good at doing its job, it can always use just a bit more help. That's where a quality moisturizer comes in. Moisturizers help provide the skin barrier with what it needs to protect itself while also sealing in moisture. If you don't use a moisturizer, you run the risk of making your skin more vulnerable to all sorts of damage.
With that in mind, there are a few key ingredients to look for when shopping for a quality moisturizer. There are three types of moisturizing ingredients — humectants, emollients, and occlusives. 
Humectants (like hyaluronic acid) help draw moisture into the skin, emollients (like shea butter) seal it in, and occlusives (like lanolin) stop it from evaporating back out. 
Also, don't fall prey to the common misconception that certain skin types, especially oilier ones, do not need to use moisturizer. Hydration is essential for every single person, no matter what kind of skin you may have. 
In fact, people with oily skin tend to be dryer than most other skin types and produce excess oil (sebum) in an attempt to protect themselves from damage. While you need to be careful when choosing a moisturizer, you absolutely still need to use one.
Sunscreen
The last crucial element of your basic skincare routine must be sunscreen. So many people forget to apply sunscreen before heading out for the day, but the consequences of not using it (especially over a lifetime) can be dire for both your health and appearance. 
Not only does chronic, long-term sun exposure increase your risk of developing multiple health issues, ultraviolet radiation also is one of the most significant factors that trigger premature aging of the skin. 
There are three components of a quality sunscreen – sun protection factor (SPF), what rays it protects you from, and whether it can stand up to moisture. 
When shopping for sunscreen, don't purchase anything with less than 30 SPF. The sun protection factor measures how much UV radiation it takes to burn the skin (compared to skin without sunscreen). It is not a measure of how long you can stay in the skin, as you should reapply sunscreen at least every two hours. 
You'll also need broad-spectrum protection from UV rays, meaning both UVA and UVB. Both types of ultraviolet radiation are potentially dangerous, but they work in slightly different ways. UVB rays impact the skin's outer surface (which causes sunburns), but UVA rays can penetrate even deeper and cause systemic issues and premature aging. 
And finally, only buy sunscreen that is labeled water-resistant. No sunscreen is going to be truly waterproof, so avoid products with that claim. And, as always, if you are in the water or sweating excessively, make sure to reapply more frequently. 
What Other Products Can I Add To My Skincare Routine?
After you've nailed down your basic skincare routine and feel comfortable and confident with it, it's time to add in other products. This is where it can get complicated, as there are hundreds of products on the market, all making plenty of claims about their results and effectiveness. 
While we can't give you specific advice, we'd like to point you in the general direction of skincare products that can be beneficial and add to your existing routine.
Toners and Exfoliants
Toners and exfoliants are great skincare products to use to ramp up your results. Although they are two separate categories, they work well together and often contain many active ingredients. 
Although toners used to be products that burned the skin when used, they have evolved significantly over the past 10+ years. Today's toners can balance the skin's pH level, nourish the skin with additional hydration and nutrients, and provide an even deeper cleanse than facial cleansers can alone. 
Toners are great for helping to open up the pores and removing the residual debris from the skin that remains after cleansing. Plus, they're easy to apply, even for the novice! 
Similarly, exfoliants offer you a way to remove as many dead skin cells from the skin's surface as possible. Through the process of exfoliation, the bonds between those cells are either mechanically broken or dissolved, which allows you to sweep them off your face more easily. 
There are two types of exfoliating products – physical (manual) exfoliants and chemical exfoliants. Physical exfoliants use friction to manually remove dead skin cells, essentially "rubbing" them off of the skin. If you've seen brushes, facial scrubs with beads, or loofahs, you've seen a physical exfoliant. 
On the other hand, chemical exfoliants use ingredients that break dead skin cells down on a chemical level. A bonus to chemical exfoliation is that it may help increase collagen production. It does this by encouraging the normal process of skin cell turnover to speed up. When the rate increases, the body produces more collagen to help keep it protected.  
Active ingredients to look for that will confirm the product you're considering is a chemical exfoliant, including retinol, AHAs (like glycolic acid), and BHAs (like salicylic acid).
Be aware that some of the stronger skincare products in these categories may be too harsh for sensitive skin. If you deal with sensitivity, you may want to choose a less potent option or forgo them entirely. 
Safe exfoliation practices are also essential. Choose the proper exfoliation technique for your skin, and use it sparingly. Also, if your skin becomes reddened, irritated, or extra sensitive, scale back on how frequently you are using exfoliants (or even stop altogether for a while). 
These may be signs that your skin's moisture barrier has been damaged, and it needs a break (and support) so that it can heal and protect the skin efficiently.  
Serum
Serums are the other category of skincare products that you can add to your routine once you're ready to graduate from the basics. Serums are products jam-packed with powerhouse ingredients meant to penetrate the skin and make a significant change. These products can be general, meant for the entire face, or targeted to a specific area of concern. 
For a great overall serum, consider adding a vitamin C serum to the mix. Vitamin C is one of the most well-researched ingredients out there, and it comes with a wide range of benefits for the skin. 
Most of those benefits come from its status as an antioxidant, which means it can reduce the potential damage from free radicals. It may also be able to help increase collagen production, much like exfoliants can. With regular vitamin C serum use, you'll see brighter, more even, clearer skin in no time. 
If you are looking for a serum to help target fine lines and wrinkles in the eye area, try our Intensive Eye-Repair Serum. With ingredients like Eyeliss, Matrixyl 3000, Haloxyl, and Progeline, you can apply it day or night to help reduce the appearance of crow's feet and reverse the drooping effects of the aging process. 
You can up the ante even further and consider using an eyelash serum, which you apply directly to your eyelashes to help them grow faster and stronger than ever before. 
Is There a Right Order To Perform a Skincare Routine?
Now that you have all of the products you need for your skincare routine, the next step is using them in the correct order. Order is essential in a skincare routine because you want to control your pores and use your products in a way that is optimal to their absorption and doesn't render any of them less effective. 
Cleansing Your Face 
The first step in your skincare routine should always be removing your makeup and cleansing your face.
The same premise applies here. Why put skincare products onto a face that still has a layer of makeup and grime on it? Cleansing your face removes as much of that as possible so that the next steps of your routine can penetrate the skin more effectively. 
Remove Makeup 
Once your makeup has been removed and your skin thoroughly cleansed, the next step is to use a toner (if you've chosen to add one to your routine).  As we discussed, the right toner can help remove any remaining debris from the surface of your skin and open your pores up to receive additional products. With more open pores, the rest of your skincare can reach even deeper into the pores and be as impactful as possible. 
Apply Toner 
Once you have applied your toner, move on to using your exfoliant. With open pores, your exfoliant can dive deep and remove dead skin cells, excess sebum, and other impurities that stop the skin from looking its most beautiful. The only caveat to this is that you'll want to use it before applying your toner when using a physical (mechanical) exfoliant instead of a chemical product.
Use a Good Quality Serum
Next up is serums. A good rule of thumb is to apply your serums in order of their consistency, from the thinnest to the thickest. This allows each serum to penetrate efficiently with as few barriers to the pores as possible. You only want to switch up this order when you are using a targeted serum, which you'll want to apply first to act directly on the area you need it to reach. 
Moisturize Your Skin
And finally, moisturizer. Your moisturizer works as a seal for your skincare routine, providing a top layer to help keep your other products inside the skin. The moisturizer also helps prevent water from escaping, creating an additional way to keep the skin as hydrated as possible. 
If you want to up the ante even further, look for a moisturizer that contains all of the critical elements of a quality sunscreen (SPF 30+, broad-spectrum, water-resistant protection). That way, you don't have to remember to apply sunscreen as an extra step while still keeping your skin safe from the adverse effects of the sun. 
Remember, The Key Is Consistency
No matter what skincare products you have chosen and what order you decide to use them in, no skincare routine can succeed without consistency. Just putting the work into sourcing the best products for your skin and your skincare goals isn't enough if you cannot stick with it. Real change to the skin does not happen overnight; it takes weeks and possibly months of consistent effort to see a noticeable difference. 
Not seeing results right away can be frustrating, but try to look at the long-term goals you've made and have patience with the process. If you need to, set alarms in the morning and at night to help remind you to wash your face and perform your skincare routine. 
Missing it every once in a while is ok, and not worth beating yourself up about, but if you can't remember the last time you took care of your skin, you may need to find a better way to remind yourself. 
And remember, it takes up to two months for a habit to become ingrained and second nature. If you can find a way to stick with it for that long, it should get much easier after that. This is your reminder that you are worth the extra time and effort, and setting time aside to take care of yourself doesn't make you selfish. 
After all, you have to put your own oxygen mask on before you can help anyone else with theirs, right?
In Summary
Just because you're not a dermatologist doesn't mean you can't create a great basic skincare routine. Once you have the basics down and use them in the optimal order, you'll be amazed at the results you can achieve. 
Going back to basics lets you confirm that all of your skincare products are working for you and that you are giving your skin exactly what it needs to be at its best, brightest, and healthiest. 
At Miami MD, we are here to help you along your journey to a better skincare routine. With a little curiosity, you can take charge of your appearance like never before. Set the time aside; we promise that you're worth it. 
Sources:
Skincare Bootcamp: The Evolving Role of Skincare | PubMed (nih.gov)
Changes in skin barrier function following long-term treatment with moisturizers, a randomized controlled trial | PubMed