Step-By-Step Guide for Achieving the Perfect Makeup Base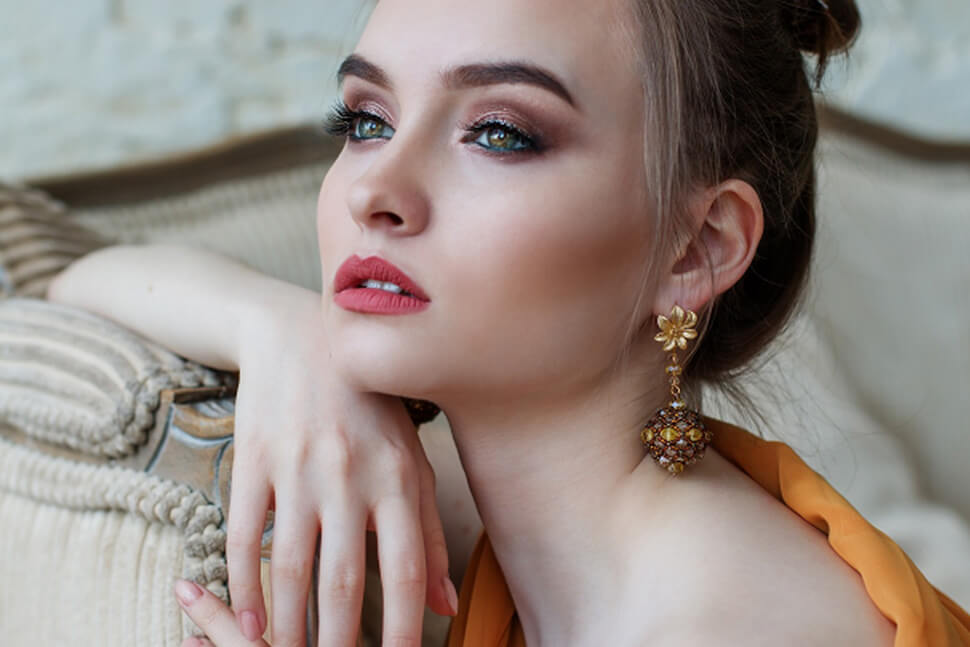 Makeup means different things for different people. Some find it a therapeutic process, while others use it to express themselves and make a statement. However, applying makeup is not always easy and can often be complicated, especially when trying to create a flawless base.
After all, a cakey makeup base can entirely ruin how your makeup looks. On the other hand, a healthy, youthful-looking base can make your makeup look stand out. The secrets for achieving a flawless makeup base lie partly in your skincare routine and how you apply your foundation.
Here is a simple, step-by-step guide by MiamiMD to help you achieve a flawless makeup base.
Step #1- Cleanse Your Face
You do not want to apply layers of products on skin that already has dirt, dust, and other pollutants accumulated on the surface. It is important to ensure that your face is free of any impurities and oil before applying your makeup.
So, using a gentle cleanser to wash/clean your face is an essential step if you want to have a flawless makeup base. However, make sure you're not cleansing too much as it can even dry out or irritate your skin. It's best to opt for a moisturizing cleanser, like the Facial Cleanser from MiamiMD, that works beautifully for dry or sensitive skin. Go in with gentle circular motions when using an alcohol-free cleanser.
Step #2- Hydrate Your Skin
Hydrating the skin is an important step in any good makeup routine. Ensure you hydrate your skin with a moisturizer specifically made for your skin type. Hydrated and well-moisturized skin ensures that your makeup will glide smoothly onto your skin.
You may not need to use many moisturizers if you have oily skin, unlike people with dry skin types. Take a pea-sized amount of moisturizer and gently massage until it is fully absorbed into your skin. This will also increase blood circulation to give your face a healthy, natural glow.
Step #3- Apply a Primer
Using a primer after your skincare routine is important to create a smooth canvas for your foundation. A primer creates a layer between your skin and the makeup to hold the foundation together on your skin.
It can also cover the pores on your skin, so your makeup does not look shiny and greasy. A primer is especially important for people with enlarged, more visible pores.
Step #4- Color Correct
Creating a flawless base also largely depends on how you apply your makeup. It is extremely important to color-correct your skin before applying foundation if you have imperfections to cover. You can also include the Dark Spot Corrector by MiamiMD in your skincare routine to reduce dark spots on your face and hands.
For example, you should use an orange-colored concealer under your eye if you have dark circles. Colored concealers help even out the skin tone if you have so that your foundation gives you the coverage you desire.
Step #5- Use the Foundation Correctly
Finally, you can apply your foundation after cleansing, hydrating, priming, and color-correcting your skin.But, you must know the right techniques to achieve the perfect base. Start by using the foundation on the areas that need the most coverage. Then, dab it with a damp beauty blender all over your skin.
Bottom Line
Your face needs to be clean and fully prepared before applying your foundation. So be sure to cleanse your skin, hydrate it, and prime it before color-correcting it if needed. Then apply your foundation with a damp beauty blender. MiamiMD should be your go-to if you need any more guidance or beauty tips.
Sources:
https://www.urbancompany.com/blog/beauty/how-to-apply-makeup-10-simple-steps-to-get-the-perfect-finish/
https://www.anastasiabeverlyhills.com/the-arch/?bcid=how-to-prep-your-skin-for-all-day-makeup
https://www.lorealparisusa.com/beauty-magazine/makeup/face-makeup/how-to-prep-skin-for-makeup